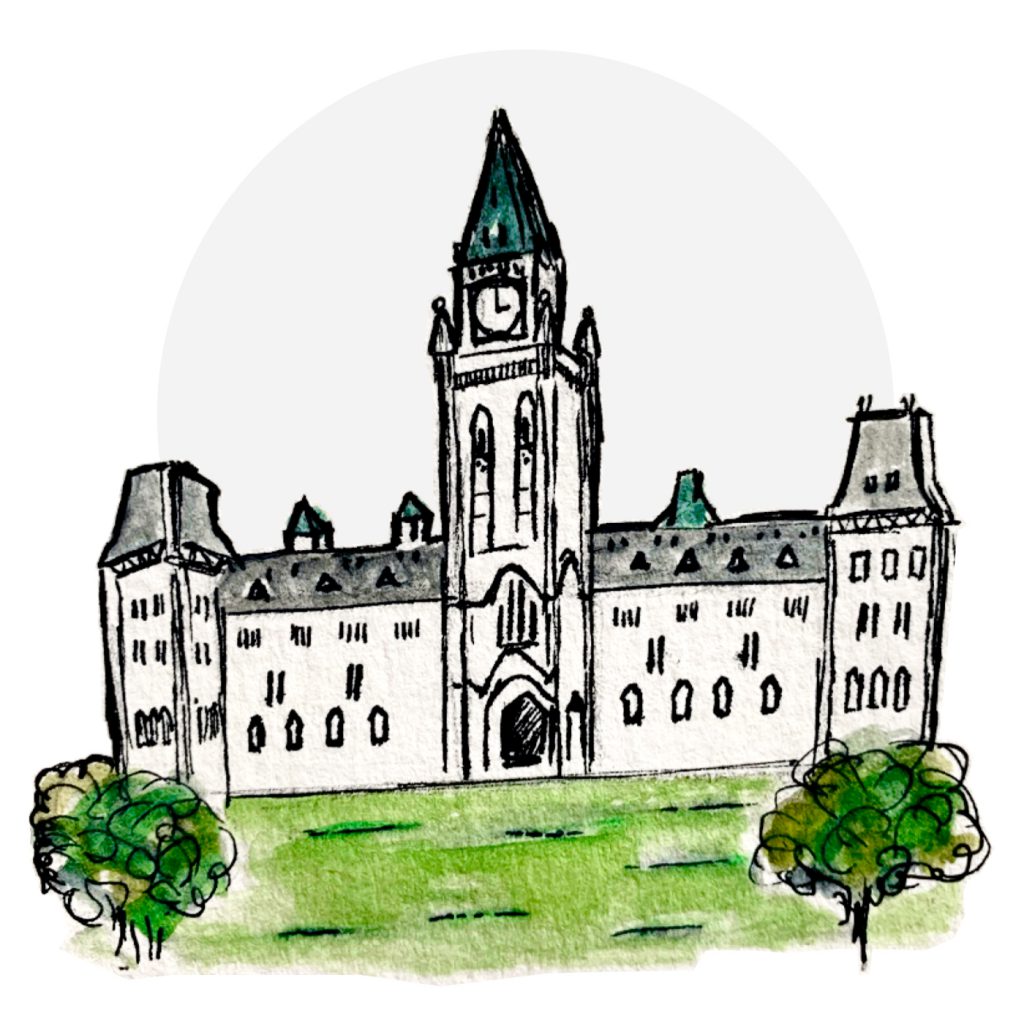 WHERE TO STAY
We have a couple of hotels we recommend based on your price range, as well as a referral with Booking.com. If you haven't used Booking.com, you can get $25 off your stay.

Fairmont Château Laurier — Luxurious 5-star hotel in the heart of Ottawa for anyone with a bigger budget.

Delta Hotels by Marriott Ottawa City Centre — A more affordable 4-star hotel with a modern vibe in the business hub.

Best Western Plus — Decent 3-star hotel at a good location and price. Price may be similar to Delta, so it's worth checking both.
Not happy with these hotels? Here are a few areas we recommend staying. Ottawa has many hotels downtown and lots of Airbnbs. If you haven't stayed at Airbnb before, you can get $45 off your first stay


---

GETTING AROUND OTTAWA
Ottawa has Taxis like most cities, but also Lyft and Uber that you can use to get around. We recommend taking a Lyft to the wedding and reception since it will save time, you won't have to park, and it's pretty cheap. If you don't have an account with Lyft, you can sign up here and get 5 rides for free (which should cover all your trips while you are in town).

---

THINGS TO DO

Walk around Parliament Hill
Parliament hill offers tours, if you go inside, but also fantastic views of Gatineau you can see just by walking around the back. There's also a light show you can check out every evening. If you get there for 12pm you can hear the Carillon — a strange piano bell hybrid.


Rent a bike and ride along the Rideau Canal
The rideau canal is the world's longest ice rink in the winter, but in the summer it becomes an awesome place to go for a ride on your bike. There's a place near the Chateau Laurier where you can rent bikes as well, and take those out. If you have the time, and the weather is warm, it's perfect for a picnic along the way.


Gatineau Park
Some of Canada's greatest nature is in Ottawa's backyard. In the fall the Gatineau hills turn all kinds of beautiful shades. The gatineau hills offer great views of the Ottawa Valley, and really nice walking trails in nature. Once you get into Gatineau Park, the drive is really pretty, and you are able to drive through the forest, with trees on all sides of you.


Park Omega
If you want to see some of wildlife while you are nearby, Park Omega offers a up close and personal way to see native animals, like Moose, Bears, Deer (bring carrots to feed them), giant Bison, and all kinds of others. It's a bit of a drive into Quebec, but it's really really cool. If you do go, stop by the Fairmont Montebello (the world's largest log cabin) and hit up the Montebello Fromagerie for some fresh cheese curds.


Upper Canada Village
Upper Canada Village is about an hour south of Ottawa, near Russell's home town of Morrisburg, and offers a chance to look back into the past and see how people lived in the early 1800s. It's a pretty awesome way to see old trades from the past (like blacksmiths, lumberjacks, fabric making), and take home some delicious food made there, like the bread (so good), and the cheese. There's also a little known secret that if you bring some bread, you can feed the hordes of Carp fish that swim there — it very quickly turns into a feeding frenzy.

Le Nordik Spa
The Nordik is an outdoor spa just north of Ottawa, in Quebec. You can get a massage, relax by the pool, and then get a cocktail. If you are feeling brave you can also alternate between the hot and cold baths. It's a great place to relax in nature. The drive there is scenic, as it passes through the gatineau hills.